A little thing called football is not so little in the Donato home.
Tomorrow we'll be hosting our annual Super Bowl Bash and cheering on our favorites. Decorated with colors of black, yellow and green (you pick your poison), a tablescape of food and beverages (you pick your poison) and house filled with friendship and family- it's said to be another EPIC gathering.
I like to keep my menu on a theme but that went out the window when I selfishly forgot about my family and friends and their dietary brackets; low-fat, low cholesterol, vegans, vegetarians, meat lovers and just plain eaters. So I threw out the idea of riding out a Latin menu and just took a slew of different items like vegan 7 layer, salads and charcuterie, couscous w/olives and roasted tomatoes, grilled meats and veggies of all kinds, skewers of chorizo and shrimp, vegetarian chili, guinness chocolate cake (thank you Nigella Lawson!) and refreshing fruit to appease our palates. At least I'm steering clear of the doritos, twinkies and chicken wings??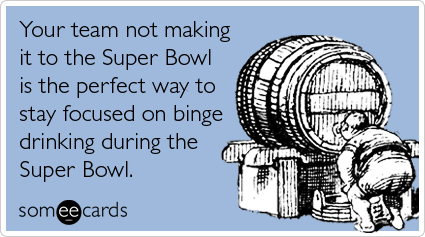 xoxo